2019 Scottsdale Conference Program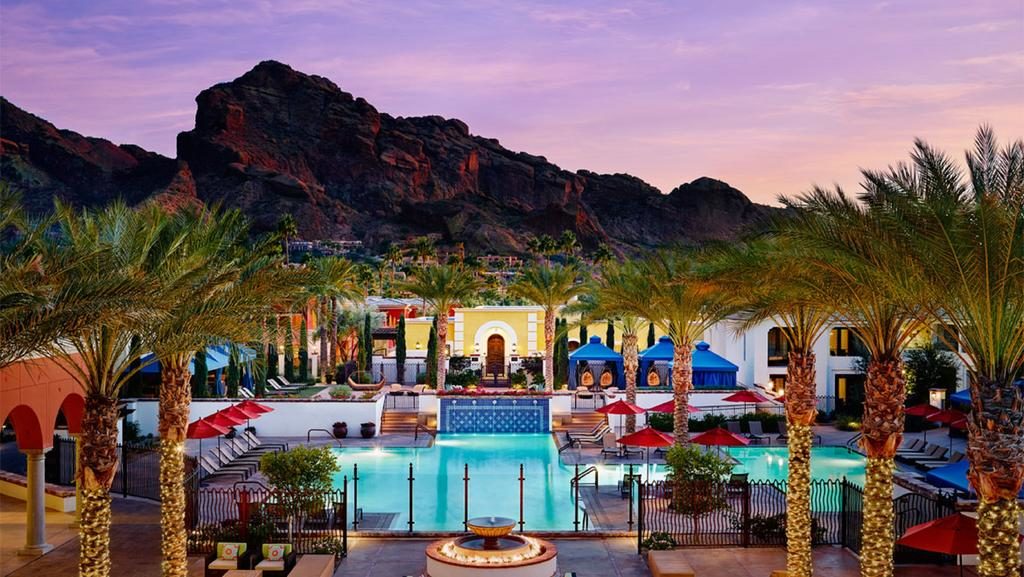 2019 IAM Spring Conference
DECONSTRUCTING THE MEDIATION PROCESS:
Learning from the Best Mediators Around the World
The IAM will be breaking new ground at our Scottsdale conference as we focus on the very practical … and you are going to want to see it firsthand.  There will be no cameras to capture this live event; to see it you will need to be there in person.
We've been bouncing this question around for some time now:  How can the best mediators in the world … get better?  Regardless of how long we have been in the game, how can we learn something new that we can apply instantly to our own practices?  How can we bring home new techniques, new ideas, new thoughts, new approaches that will make us instantly stronger and more successful mediators?
What are our members doing in England, for example, that could help you in California?  What are the best mediators in France doing that could provide folks in Florida with some game-changing strategies?  What is it that happens in Texas that keeps the clients coming back for more?  How about those strategies in Toronto, or Baltimore, or Switzerland, Vancouver, or Africa?  How are mediators altering their approaches to minimize, or even eliminate, the battle over numbers that plague the routine cases?
We will find out in Scottsdale, Arizona, in a very unique way, and you will take home new ideas to refresh your own practice … guaranteed.  But you must be there to experience it.
In addition to other surprises, we will also highlight the small group juntos that have become a staple of IAM Conferences.  Indeed with three hours of juntos, and 15 distinct sessions, you will be able to focus on topics that are the most important to you and your practice.
So come to Scottsdale.  Bring a guest to explore the incomparable desert community in the Southwest where golf, spas, and pools await, along with some very special companion tour options.
We hope to see you November 7-9 for a unique and provocative IAM gathering unlike any we have seen before!
Click here to download the program brochure.
---
Wednesday, November 6
2:30 PM           Board of Governors Meeting   CK Studio
---
Thursday, November 7
Spouse/Guest Activity:  9:00 AM Architectural Tour – Taliesin West/Cosanti Pre-registration required $125 per person (15-person minimum – 4 hours – transportation provided) Leaves at 9:00 AM from Hotel Lobby
9:30 – 9:45:     Introductions Alhambra B
9:45 – 12:00:   Deconstruct Mediation Part 1      Alhambra B
12:00 – 1:30:   Lunch  Valencia B/C
1:30 – 2:30:     The Psychology of Successful Mediation — Applying Empirical Principles of Influence on  Mediation:  Linda Demaine     Alhambra B
Professor Linda Demaine, a protégé of Robert Cialdini, will explain numerous principles of influence and persuasion and explore how these principles can impact the success of the mediation process.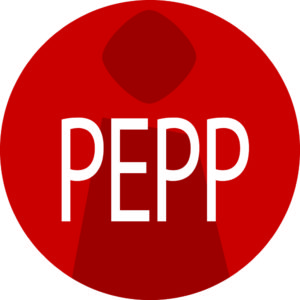 2:30 – 2:45      PEPP TALK 1 – Gandhi, Father of a Nation, Lawyer… and Mediator!  with Varuna Bhandari & Nandini Gore   Alhambra B
2:45 – 3:00      Break
3:00 – 4:00      SIR Talk – Joint Session or Caucus?  What the IAM World-Class Mediators Are Doing and Why – Lela Love    Alhambra B
Click here to view the Survey. This session reports on an IAM survey developed by Lela Love, Eric Galton and Jerry Weiss about the practices of IAM mediators in connection with using joint sessions or caucus.  In addition to sharing survey results, the session will examine the major schools of mediation and their approach to the use of joint session, the research on the impact of using joint session and caucus, and experiences of IAM mediators with respect to the joint session.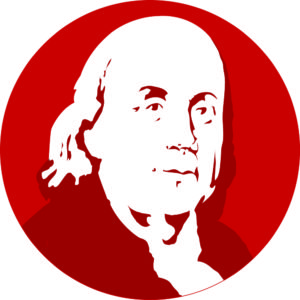 4:00 – 5:00      Junto Sessions 1     See Junto Schedule
5:00 – 6:45       Free Time
6:45 – 7:30       Cocktail Party     Valencia B/C
7:30                    Sign and Dine    Various Restaurant Locations
---
FRIDAY, November 8
8:30: Sonoran Bike Tour – $110 per person. Pre-registration required.  (4-hour tour: 8 person minimum – transportation provided) Departure time 8:30 AM – 12 30 PM
10:30: A Taste of Old Town Scottsdale Lunch Tour Pre-registration required. $85 Per person (3.5 to 4-hour tour. 10 person minimum.) Transportation not provided – participants should leave by 10:30 to arrive at the tour.
Tour meets IN FRONT in front of the 
Old Mission Church
3817 N Brown Ave
Scottsdale, Arizona 85251
7:00 – 8:00      Optional MediTation with Steve Paul and Wendy Kramer Alhambra B
8:00 – 9:00      Breakfast– Attendees Only      Valencia B/C
                           Specialty Breakfast Discussion on Diversity led by Joyce Mitchell, Ralph Williams, and Rande Sotomayor    Cordoba
9:00 – 11:15      Deconstruct Mediation Part 2   Alhambra B
11:15 – 11:30    Break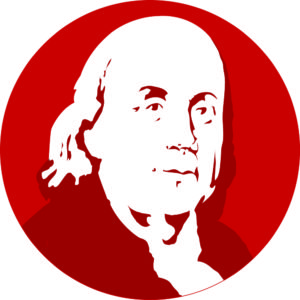 11:30 – 12:30   Junto 2    See Junto Schedule
12:30 – 1:30    Lunch  Valencia B/C
1:30 – 2:30:    Lying Lawyers? In Mediation? Apparently, It's True – Art Hinshaw    Alhambra B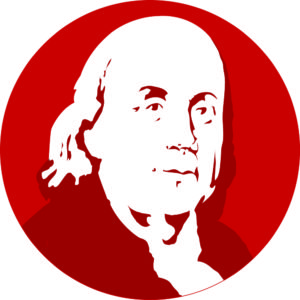 2:30 – 3:30      Junto 3   See Junto Schedule
3:30 – 4:00    IAM Business  Alhambra B
4:00 – 6:00    Free Time
6:00 – 9:00    Cocktails and Dinner
Enjoy a relaxed dinner with your IAM colleagues, followed by a post-dinner "unplugged" musical gathering and singalong with the New Trolls and Friends.
---
SATURDAY, November 9
Members/Guest/Spouse Activities:  Afternoon Golf at the Arizona Biltmore –  $100 per person (includes green fees and golf cart). Pre-registration required  (4-5 hours: transportation not provided). Tee times between 1:37 and 2:27  PM (approx 8-minute intervals) (32 spots available)
Optional Saturday Morning Guided Hike: $25 per resort guest. Start time depends on season. Call the Montelucia Spa 480-627-3020 to make reservations. Join a resort fitness instructor on a three-hour, expert-led, Camelback Mountain hike every Saturday morning, October-April (weather permitting). Omni hiking guides know Camelback Mountain dangers and are CPR and First Aid certified to provide an educational and safe guest experience. Hikers are advised to wear proper attire, footwear, and sunscreen. Water and snacks are not included and may be purchased separately in Crave Café.
8:00 – 9:00        Breakfast – Attendees Only    Valencia
9:00 – 9:45        Understanding the Singapore Conference and What It Means to Mediation: Michel Kallipetis, Tat Lim      Alhambra B
9:45 – 11:45      Deconstruct Mediation Part 3   Alhambra B
11:45 – 12:30   Open Mic    Alhambra B
CONFERENCE CONCLUDES – Optional Golf Outing Saturday Afternoon. Address for the Biltmore Adobe Course: Arizona Biltmore – 2400 E Missouri Ave, Phoenix, AZ 85016
---
Junto Schedule
TOPIC
FACILITATOR(S)
DAY
ROOM
Evolving the Mediation Process — Mediating Without Bargaining
Michael Young
Thursday
Valencia Salon 1
Are You the Boss of Me? – Managing a Mediator's Role with a Court
Paul Van Osselaer
Thursday
Valencia Salon 2
"He Said What?"  Managing the Bully in the Other Room"
Jan Schau and Joseph Paulk
Thursday
Cordoba
Med-Arb: Having it Both Ways
Bruce Meyerson
Thursday
Sevilla
Good Harvests Begin with Diligent Planting:  Pre-Session Tips for Success
Jeff Trueman and Joyce Mitchell
Thursday
Alhambra B
Mediator's Proposals: When, How and Why
Scott Markus
Friday AM
Valencia Salon 1
Aftercare:  The Mediation Continues Beyond Impasse

Chuck Doran

Charles Atwell

Friday AM
Valencia Salon 2
Reverse Mentoring: What Are "Experienced" Mediators Missing?
Molly Jo Mullen and Lisa Amato
Friday AM
Cordoba
The Mediation Marketplace (Dealing with Attorney's and Insurance Professional's Expectations and Keeping Their Business)
Wendy Kramer
Friday AM
Sevilla
The Art of Having Difficult Conversations – and Still Maintain Your Progress, Your Clients and Your Friends
Michelle Reinglass
Friday AM
Alhambra B
November Madness: Bracketology
Tracy Axelberg
Friday PM
Valencia Salon 1
The Mediator Legacy: What We Will Leave Behind
Jeff Krivis and Lee Jay Berman
Friday PM
Cordoba
Closing Techniques When Impasse Seems Imminent
Angelia Tolbert
Friday PM
Sevilla
Marketing Your Mediation Practice Through Social Media
Logan Cooper
Friday PM
Alhambra B