2019 Scottsdale Conference Program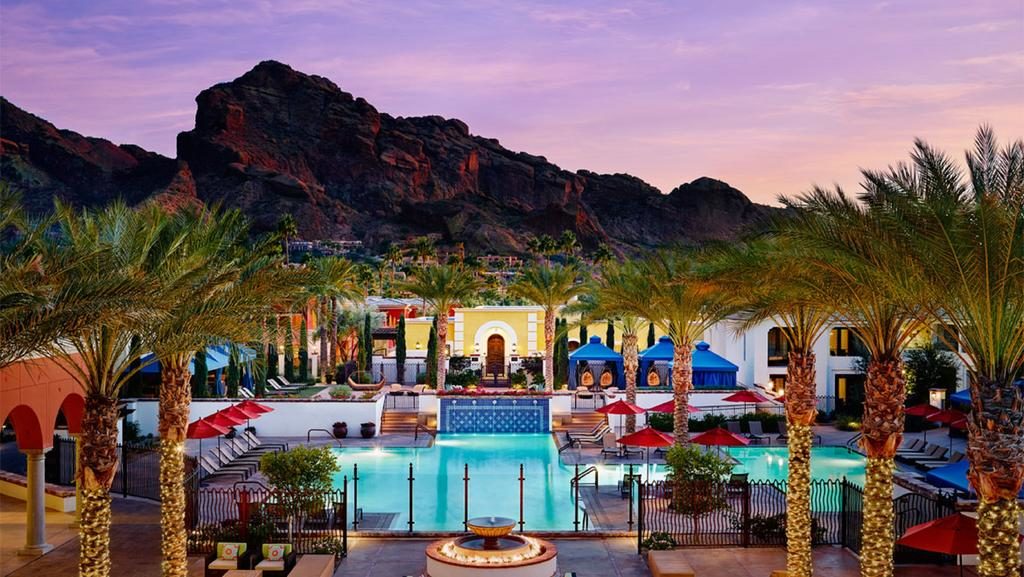 2019 IAM Spring Conference
DECONSTRUCTING THE MEDIATION PROCESS:
Learning from the Best Mediators Around the World
Detailed Program times and sessions coming soon! Times and Sessions Subject to change
The IAM will be breaking new ground at our Scottsdale conference as we focus on the very practical … and you are going to want to see it firsthand.  There will be no cameras to capture this live event; to see it you will need to be there in person.
We've been bouncing this question around for some time now:  How can the best mediators in the world … get better?  Regardless of how long we have been in the game, how can we learn something new that we can apply instantly to our own practices?  How can we bring home new techniques, new ideas, new thoughts, new approaches that will make us instantly stronger and more successful mediators?
What are our members doing in England, for example, that could help you in California?  What are the best mediators in France doing that could provide folks in Florida with some game-changing strategies?  What is it that happens in Texas that keeps the clients coming back for more?  How about those strategies in Toronto, or Baltimore, or Switzerland, Vancouver, or Africa?  How are mediators altering their approaches to minimize, or even eliminate, the battle over numbers that plague the routine cases?
We will find out in Scottsdale, Arizona, in a very unique way, and you will take home new ideas to refresh your own practice … guaranteed.  But you must be there to experience it.
In addition to other surprises, we will also highlight the small group juntos that have become a staple of IAM Conferences.  Indeed with three hours of juntos, and 15 distinct sessions, you will be able to focus on topics that are the most important to you and your practice.
So come to Scottsdale.  Bring a guest to explore the incomparable desert community in the Southwest where golf, spas, and pools await, along with some very special companion tour options.
We hope to see you November 7-9 for a unique and provocative IAM gathering unlike any we have seen before!
---
WEDNESDAY, November 6
PM Board meeting
Members arrive in Scottsdale
---
THURSDAY CONFERENCE BEGINS, November 7
Spouse/Guest Activity:  9:00 AM Architectural Tour – Taliesin West/Costanti Pre-registration required $125 per person (10 person minimum – 4 hours – transportation provided) Leaves at 9:00 AM from Hotel Lobby)
9:30 – 9:45:  Introductions
9:45 – 12:00:  (with break) Deconstruct Mediation Part 1
12:00 – 1:30:  Lunch
1:30 – 2:30:  Junto 1
2:30 – 2:45:  PEPP TALK 1
2:45 – 3:00:  Break
3:00 – 4:00:  TBA Speaker
4:00 – 5:00:  Junto 2
5:00 – 6:45:  Free Time
6:45 – 7:30:  Cocktail Party
7:30:  Sign and Dines
---
FRIDAY, November 8
8:30: Sonoran Bike Tour – $110 per person. Pre-registration required.  (4-hour tour: 8 person minimum – transportation provided) Departure time 8:30 AM – 12 30 PM
10:30: A Taste of Old Town Scottsdale Lunch Tour Pre-registration required. $85 Per person (3.5 to 4-hour tour. 10 person minimum. Transportation not provided.) Departure time 10:30 AM -2:30 PM.
7:00 – 8:00:  Optional Medi T ation with Steve Paul and Wendy Kramer
8:00 – 9:00:  Attendance-Optional Specialty Breakfast
9:00 – 11:15:  Break & Deconstruct Mediation Part 2
11:15 – 11:30:  Break
11:30 – 12:30:  Junto 3
12:30 – 1:45:  Lunch
1:45 – 2:00:  PEPP TALK
2 2:00 – 3:00:  Outside Speaker
3:00 – 3:15:  IAM Business
3:15 – 6:00:  Free Time
6:00 – 9:00:  Cocktails and Banquet
---
SATURDAY, November 9
Members/Guest/Spouse Activities:  Afternoon Golf at the Arizona Biltmore –  $100 per person (includes green fees and golf cart). Pre-registration required  (4-5 hours: transportation not provided ) Tee times between 1:37 and 2:27 PM (approx 8-minute intervals) (32 spots available)
8:00 – 9:00:  Attendance-Optional Specialty Breakfast
9:00 – 9:45:  SIR Talk (Lela Love)
9:45 – 11:45:  (with break) Deconstruct Mediation Part 3
11:45 – 12:30:  Closing session: TBA
CONFERENCE CONCLUDES
Optional Golf Outing Saturday Afternoon