Welcome to the International Academy of Mediators
The IAM is a professional membership organization consisting of the most successful and highly trained professional mediators in the world. The IAM is an invitation only organization that adheres to the highest practice and ethical qualifications. IAM is highly respected for its education programs, which include internationally acclaimed speakers and cutting edge mediation techniques.
IAM MISSION
The Mission of the International Academy of Mediators is to promote excellence among the pre-eminent commercial mediators through educational enhancement, fellowship and the delivery of the highest ethical service.
IAM VISION
The Academy fosters the highest standards of integrity and competence in the mediation of commercial disputes. Promoting the study and understanding of the mediation process, and educating the public, courts and legislative bodies on effective and appropriate uses of mediation are at the core of IAM's mission. The Academy also encourages friendly association among the members of the profession and cooperation with other organizations, institutions and societies interested in mediation.
IAM GOAL
The Academy's goal is the general acceptance of the concept of mediation as a separate discipline and profession, distinct from other fields. This aspect of the mission achieves recognition of high qualifications and standards for IAM Membership.
For more information on membership send an email to Richard Rejeno richard@iamed.org.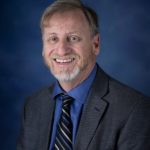 On behalf of the entire IAM family, welcome to the website of the International Academy of Mediators, an organization comprised of the world's finest commercial mediators.
Our Academy continuously seeks ways to enhance the delivery of mediation services. Our twice yearly conferences provide us the opportunity to come together in the spirit of camaraderie and collegiality (the two enduring hallmarks of the IAM) and learn from the best on how to improve our mediation skills. Throughout the year we derive knowledge from each other via blogs and other online communication exchanges. We constantly strive to make each other better at what we do. The Academy provides our members with an opportunity for establishment of long term professional and personal relationships.
As you browse our website, find out more about the IAM and its members. Should you wish to obtain further information about the process of becoming a member, please contact our Executive Director, Richard Rejino, at richard@iamed.org.
Lee M. JacobsonPresident, 2018-2019International Academy of Mediators