Welcome to the International Academy of Mediators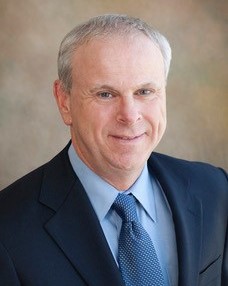 On behalf of the board and our more than 210 members, welcome to the International Academy of Mediators (IAM), a membership organization comprised of many of the world's finest mediators.
The IAM was founded in 1996 to provide a forum for commercial mediators who meet IAM's experience requirements to discuss best practices, grow as mediators, and support each other personally and professionally.  Members meet at IAM's annual in-person or virtual conferences, present concepts in the IAM Blog, exchange ideas through a member-only Listserv, provide resources through an ADR form library, and serve as mentors to rising mediators worldwide.
To learn more about our members, please click here. For more information about becoming a member or mentee, click here or contact our Executive Director, Carol Wilbur, at carol@iamed.org.
Thank you.
Steve Paul, 2022-2023
International Academy of Mediators
About the IAM
The IAM is a professional membership organization consisting of the most successful and highly trained professional mediators in the world. The IAM is an invitation only organization that adheres to the highest practice and ethical qualifications. IAM is highly respected for its education programs, which include internationally acclaimed speakers and cutting-edge mediation techniques.
IAM MISSION
The Mission of the International Academy of Mediators is to promote excellence among the pre-eminent commercial mediators through educational enhancement, fellowship and the delivery of the highest ethical service.
IAM VISION
The Academy fosters the highest standards of integrity and competence in the mediation of commercial disputes. Promoting the study and understanding of the mediation process, and educating the public, courts and legislative bodies on effective and appropriate uses of mediation are at the core of IAM's mission. The Academy also encourages friendly association among the members of the profession and cooperation with other organizations, institutions and societies interested in mediation.
IAM GOAL
The Academy's goal is the general acceptance of the concept of mediation as a separate discipline and profession, distinct from other fields. This aspect of the mission achieves recognition of high qualifications and standards for IAM Membership.
For more information on membership, please email IAM Executive Director Carol Wilbur at carol@iamed.org.