2023 Zürich Conference Optional Tours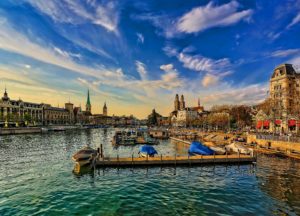 During your time in Zürich, sign up for our scheduled activities or enjoy the day on your own.
To sign up for the tours, if you are a registered attendee, select your choices as you fill out the registration form.
If you wish to sign up a guest/spouse for any of the tours, please select the "Spouse/Guest Optional Tours Registration" on the registration page.

To return to the registration page, click here.
---
Thursday, June 1, 2023 – Spouse/Guest Tour (0900-1400)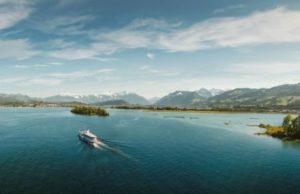 City of Zürich/Felsenegg/Lake Zürich ($150 USD per person |10 person minimum – 5 hours – transportation provided)
You'll enjoy a mini-bus tour of the beautiful city of Zürich, which will continue on to Adliswil. Here you will hop on a cable car for a ride up to Felsenegg, a popular excursion destination with a superb view of the city, the lake, and the Alps. Lunch is not included as part of the tour, but you'll have time to wander and eat before taking the cable car back down and continuing on to Horgen, where you'll take the ferry across Lake Zurich to Meilen. The return journey will follow the lake back to Zürich. Included are round-trip transportation by mini-bus and professional tour guide.
---
Friday, June 2, 2023 – Full Group Tour (1430-1745)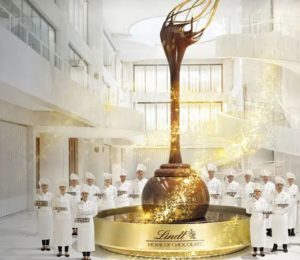 Lindt Chocolate Factory Tour ($40 USD per person – transportation provided)

A special treat awaits you immediately following Friday's program sessions: you'll have to opportunity to visit the world-famous Lindt Home of Chocolate! All conference attendees and guests are welcome to tour the biggest Lindt Chocolate Shop, see the spectacular Lindt chocolate fountain, and enjoy an interactive chocolate tour all about the Swiss cultural heritage of chocolate. Included are round trip transportation from the Marriott Hotel and the Lindt chocolate tour.
---
Saturday, June 3, 2023 – Full Group Tour (1400-1830)

Half-day trip to Lucerne ($85 USD per person|20 person minimum – 5 hours – transportation provided)
Relax and enjoy a leisurely motor coach ride from Zürich to Lucerne, a city which sits amid snowcapped mountains on Lake Lucerne and is known for its beautifully preserved medieval architecture. During the 2-hour walking tour through Lucerne, you will learn about Lucerne's history, churches, bridges, narrow streets, towers, squares and of course, Lucerne's trademark – the Chapel Bridge and its Water Tower. Included are round-trip transportation by bus from the Marriott Hotel and professional tour guide throughout.