IAM 2022 Montreal Conference Program
 Bienvenue à Montréal

2022 IAM Spring Conference June 2-4 • Montreal, Quebec, Canada
In Celebration of Community  
If ever there were a time to seek out, experience, and celebrate community — in all its various forms and dimensions— it is now.  As life slowly returns to "normal", we will celebrate being together again as a mediation community sharing our collective ideas and experiences. We will also explore broader concepts of community and techniques to address the challenges that may arise when mediating with parties whose definitions of, and experiences with, community – even in commercial disputes – may be very different. Learn new ideas and techniques, see our profession through perhaps a new lens, and rekindle the relationships and bonds within our own strong and diverse community at IAM's long-awaited return to an in-person conference.
---
Conference Program
Sessions and times are subject to change. – Click here to return to the registration page.
For a List of Attendees, click here.
Wednesday, June 1  
2 – 5 PM           Covid Rapid Tests available at Registration Desk – Second Floor
Thursday, June 2
Guest/Spouse Tour: 9:00 AM – 1:00 PM – Montreal Flavours Tour (4 hours – transportation provided) – Must be pre-registered.  Meet in the hotel lobby at 8:45 AM for a 9:00 AM departure.
7:00-8:00           Registration and Covid Rapid Testing 
7:00 – 8:00         Optional: Meditation with IAM Members
8:00-9:15             Breakfast (attendees only)
9:15-9:25              Welcome and Introduction – Jay Rudolph
9:25-9:45             Introduction to Community – Michel Kallipetis
9:45-10:45         Dealing with Disputes in the Indigenous Community: What Skills Can Be Transferred to Commercial Mediators? with John Beaucage
Mr. Beaucage will provide an overview of the importance of taking into account cultural differences in adjusting the traditional methods of mediation to fit within the cultural protocols of indigenous peoples. The traditional mediation methods are as intimidating to indigenous people as walking into a courtroom. In order to gain trust and establish an environment for solutions, Mr. Beaucage often start things out differently with a prayer, setting the room up in a circle, using a talking stick and using ceremonial items to establish a different feel to the mediation process. He needs the agreement by all those involved to start this process, but by and large he does get the approval of all involved because each party is seeking a way to provide a solution to a problem.
10:45 – 11:10       Break
11:10-11:25         PEPP Talk: How to Win with Kindness with Rande Sotomayor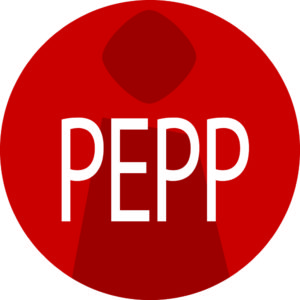 Being kind is different from being "nice." Can something as seemingly "basic" as kindness make a difference in our work as mediators and in our world? For those seeking to connect with even the most contentious people, one way to gain trust and understanding is through intentional efforts to "be kind."
11:25-12:25        First Focus Group Discussion – Options and descriptions below
12:25-1:55          Lunch (attendees only)
1:55-2:40         The Mediator's Green Pledge with John Sturrock and Jonathan Lloyd Jones
Across the world, communities are becoming aware as never before, not only of the impact that changes in the environment are having upon them, but of the impact that they are having on the environment. Mediators are not immune from this and the Mediators Green Pledge ( https://womacc.org/ ) was initiated as an encouragement to mediators across the world to reflect upon their own work practices and to consider what changes they might make to lessen their own environmental footprint. To date, about 600 mediators worldwide have signed the Pledge. In this session, John and Jonathan (who both helped to draft the Pledge) will share ideas put forward by the current signatories and encourage participation from the audience on further thoughts as to how, in our practices as mediators, we might make a difference to our own environment.        
2:40-3:10            Break
3:10 – 4:25         Mediating Complex Community Environmental Concerns: Lessons Learned with Michael Brown and Paul Monicatti, moderated by Andrea Morrison
This panel will be a staged dialogue between stars in the field of multi-stakeholder consensus-building and mediation. The panel will first recognize the different contexts of their practices to understand special considerations that they face, before exploring how they successfully set up and guide multiple parties through complex decisions involving critical public resources, and sometimes involving reparation. Whether state-to-state or in a class action involving disadvantaged communities, the panel will highlight key principles that each has adopted to guide their strategies and achieve results. The goal is to share practical approaches and tools useful in any complex negotiation and to promote environmental mediation.
4:25-5:30           Free Time
5:30 – 5:45         Meet in the hotel lobby for bus pick up to Quebec Court of Appeal – departure at 5:45
6:00 -7:30         Cocktail Party at Quebec Court of Appeal Building – Sponsored by the Canadian Law Firm BLG
100 Notre-Dame St. East, Montreal, Quebec H2Y 4B6, Canada |Weather permitting, you can walk to the Court of Appeal: Click here for walking route. (30-35 minute walk)
7:30                   Sign and Dine 
9:15                  Loading Buses at Quebec Court of Appeal for return to hotel
---
Friday, June 3
Guest/Spouse Tour: 10:30 AM – 2:30 PM – Walking Tour & Lunch Cruise (4 hours – transportation provided) – Must be pre-registered.  Meet in the hotel lobby at 10:15 AM for a 10:30 AM departure.
7:00-8:00          Optional: Meditation with IAM Members
8:00-9:00          Breakfast (attendees only)
9:00-9:15          PEPP Talk: Reimagining Community: Moving Beyond Us and Them with Professor Sukhsimran Singh from Pepperdine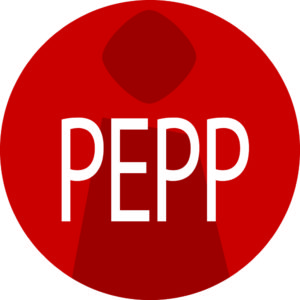 With his background as a foremost thinker of cross-cultural communication and decision making and an international mediator, Singh will discuss the power of culture in creating communities of peace and the power of community engagement in sustaining peace.  He will challenge us on our notions of community fluidity and engagement with his experience in studying and in working with diverse perspectives. While exploring the culture of peace, Singh will address the roles played by memory and forgiveness in facilitating and obstructing the culture of peace. Lastly, Singh will share his research on memory as it applies to peacemakers and will provide tools, the utilization of which may create more opportunities for sustainable peace in local as well global conflicts.
9:15-10:15        Mediating Complaints Prior to Investigations: Preserving Community in Safe Sport Conflicts Part 1 with panelists Marie-Claude Asselin, Sarah Daitch, Paul Godin, and Lanni Marchant
An emerging trend in sport for mediating harassment and abuse complaints, prior to investigations and discovery, raises unique new procedural and ethical questions even for experienced mediators, in processes that could tear communities apart. This panel session, with case study and interactive discussions, will address effective approaches in mediating complaints prior to an investigation, ethical dilemmas surrounding apologies and acknowledgments, and the need for mediators to add trauma-informed practices to their toolkit in order to preserve relationships among team members and promote healing. Come prepared to hear from and discuss with these experts in sport mediation issues and in the evolving legal world of safe sport.
10:15-10:45       Break
10:45-11:30       Mediating Complaints Prior to Investigations: Preserving Community in Safe Sport Conflicts Part II with panelists Marie-Claude Asselin, Sarah Daitch, Paul Godin, and Lanni Marchant
11:30-12:30       Second Focus Group Discussion – Options and descriptions below
12:30-1:45         Lunch (attendees only)
1:45 – 2:45         An Urgent Call to Environmental Mediation: Working for the International Community with Louise Otis and Jacques Benard
According to Louise Otis, the most critical concern facing the international community at this time is environmental progress, as our environment continues to deteriorate alarmingly due to negligent and harmful practices.  What leadership can mediators take to keep public efforts productive and inclusive of all levels of society? Louise Otis has taken on this challenge to advance environmental mediation at the United Nations, with Federal-Indigenous conflicts, and with a number of other situations. She issues a call to the mediation community to use their connections and their skills to bring attention and foster sustainable solutions for an area that desperately needs coherent decisions through collaboration.
2:45 – 3:00        PEPP Talk – Mediating the Litigated Case:  It's Not Just About the Money with Eleanor Barr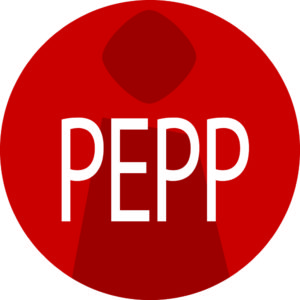 We can deepen our practices by addressing the emotional needs of the participants even when the dispute appears to be just about money. Monetary negotiations and case valuation often reflect the parties' unspoken emotional needs and addressing those needs can be essential in helping the parties reach closure.
3:00-3:15           Break
3:15-4:30          One Community- Respecting Our Cultural Differences with an introduction by Michel Kallipetis, panelists Earlene Baggett Hayes & Professor Sukhsimranjit Singh, Pepperdine University, Douglas Murphy, Prachi Mehta, moderated by Orit Asnin.
The IAM is a community of individual professionals. We all mediate in different corners of the world. Some of us mediate international cases. We each have our own style and personal traits, but no matter where we mediate or with whom we mediate, we share common challenges. Mediating in today's world of open borders means mediating in a multi-cultural environment. It means being constantly challenged by parties and lawyers who may speak different languages and who have different origins, genders, religions, colours, and races. Each group brings to the mediation different and sometimes incompatible values, needs, beliefs, perceptions, traditions and behavioral patterns. Mediating in such diverse complex communities requires mediators to have Cross-Cultural Competence. This panel will address the questions of what is Cross-Cultural Competence, why we need it, and it will focus on the unique challenges and huge potential when mediating with parties and lawyers from different backgrounds.
4:30-5:45           Break
5:45-6:45           Cocktail Reception (dress is business casual)
7:00-9:00          Banquet (dress is business casual)
9:00                   New Trolls to entertain in Banquet Room
---
Saturday, June 4
7:30-8:30           Optional: Meditation with IAM Members
8:30-9:30           Breakfast (attendees only)
9:30-9:50           Installation of New Board and Annual General Meeting
9:50-10:50         Changing Minds in Mediation: What Research Tells Us About What Works with Douglas Frenkel & James Stark, IAM's Scholars in Residence
Although the topic of persuasion makes some academics and practitioners squeamish, it is an essential part of the successful neutral's toolbox. Most mediators who are comfortable acting in a persuasive mode have standard or default approaches for doing so, based on their intuitions about what is effective, their sense of mastery of specific persuasion techniques, and their normative views about what is ethical in mediation practice. But if persuasion is an inevitable part of mediation, it behooves professionals in the field to acquaint themselves with what social science can teach about more and less effective persuasion practices and the psychological and contextual factors that make them so. In this session, Scholars-in-Residence Doug Frenkel and Jim Stark will present some of the central research findings of their award-winning article on mediator persuasion. Like their February webinar on empirical studies of videoconferencing, the session will be highly interactive.
10:50 -11:50       Open Mic: Where Do We Go from Here as a Community? What Do We Offer to the Community at Large? with Steve Paul, New IAM President
11:50 -12:00       Introduction of Next Live Conference in Zurich, Switzerland with James Peter
12:00 -12:05       Concluding Remarks – Jay Rudolph and Conference Ends
---
Focus Group Discussions:
Dispensing with Distributive Bargaining with Mike Young
Do you find the distributive bargaining process in your mediations to be at times destructive to party relationships, formulaic, time-consuming, even boring?  Does it feel more like a game, with brackets, and mid-points, and mid-points of the mid-points, with rules and blind bidding, and zipper moves?  Do you notice your parties, individual plaintiffs in particular, who were so animated and engaged in the beginning phases of the mediation process, begin to check out, their eyes glaze over, and they resign the gamey part of the process to their attorneys?  If so, then this discussion group may be for you.  We want to explore what people are doing to change their mediation processes so as to eliminate, or at least minimize distributive bargaining.  How can we dispense with the distributive bargaining process while still distributing settlement funds?  Can we change the way we mediate such that the parties remain engaged, we still reach settlements, the parties and lawyers are satisfied, we skip the distributive dance, and maybe even save some time?  Come hear what people are doing to mix it up, and come share your ideas.
Jiu Jitsu Mediation with Steve Rottman
As a counter to Mike Young's breakout, how can parties avoid the "back and forth" that characterizes typical bargaining in distributive cases? When, how, and why will attorneys agree to bargaining differently?
Employing and Comparing Evaluative Techniques in Mediation with Steve Paul & Wendy Kramer
To what degree do we engage in various forms and methods of evaluation in the cases we mediate? Or do we reserve sharing our own viewpoints as to the merits of the dispute before us? When we do engage in some form of evaluation, are we just evaluating the facts/legal principles or also interests, emotions, valuations, and desired outcomes?  Factors such as our own personal styles, geographic norms and cultures, party/counsel dynamics, and subject matter may form our evaluative approach in a given case (including whether to do so).  In this interactive practical discussion designed to expand techniques to employ when returning to our own practices, we will compare geographic norms and share various evaluative tips and techniques including timing, manner, framing/word choice, maintaining our perceived neutrality, and overall best practices in evaluating the dispute before us and bringing to resolution.
Mediating the Pandemic with Michael Dickstein, Orit Asnin, and Chuck Doran
What has the pandemic taught us about mediation, our clients, and ourselves?  How did we feel mediating during the pandemic, how do we feel now, and how will we feel in the future?  Did our businesses change, what is happening now, and where are we headed?  How did our craft change, and how will it affect our techniques and art in the future?   This breakout will be an opportunity to share what has happened to us while we have been apart, and to look forward to what we hope for and see in the future.
Coaching Participants In Mediation with Barry Fisher & Logan Cooper
To varying degrees, mediators coach parties and their lawyers in mediation. Some mediators are direct and pragmatic, others are more subtle and passive. How we perform this role cuts to the core of how we do our work. It may raise ethical concerns for some. Join Barry Fisher and Logan Cooper for a discussion about how mediators can help participants think differently about their situation and how they can manage it more effectively and efficiently.
Mediator Practice Building: Partnering, Co-Mediation and Collaboration Within Our IAM Community with Joyce Mitchell & Earlene Baggett-Hayes
An interactive discussion among members about ways to increase their professional development through collaborative approaches that can expand their mediation practices, increase personal interactions, and support the IAM objectives of fostering the highest standards of competence in mediation (1-1.5 hrs.)
Mediation Wildcards: Dealing with the Unexpected with Mitch Rose
Many participants think they are well prepared for mediation, but, suddenly, they are dealt a "Mediation Wildcard": An unexpected, significant piece of information that is revealed by the other side during the mediation —forcing them to reassess their bargaining power and strategy. We will discuss various types of Mediation Wildcards, and how a mediator can help participants respond skilfully so that they don't just give up and walk away in frustration (or press the "leave meeting" button).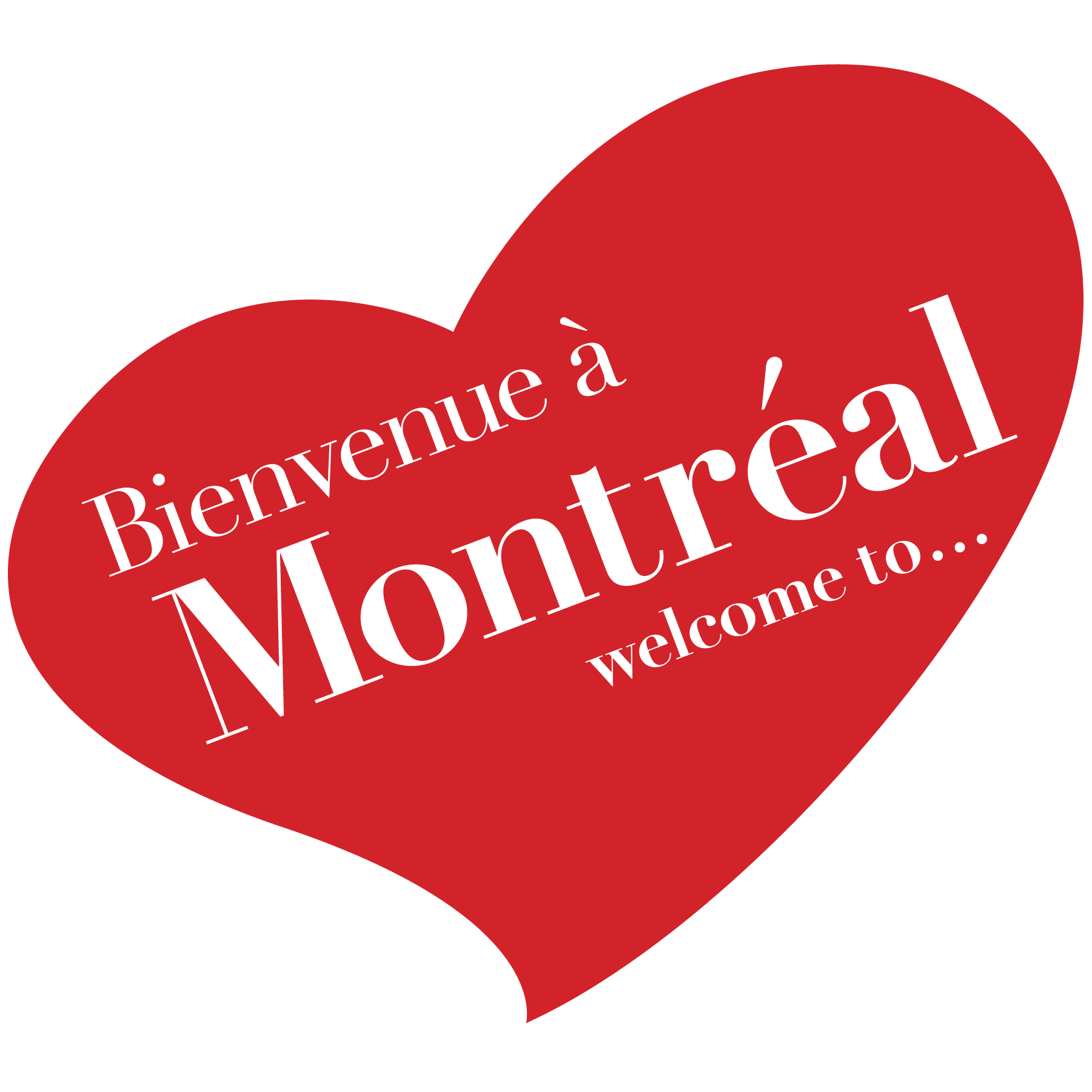 ---