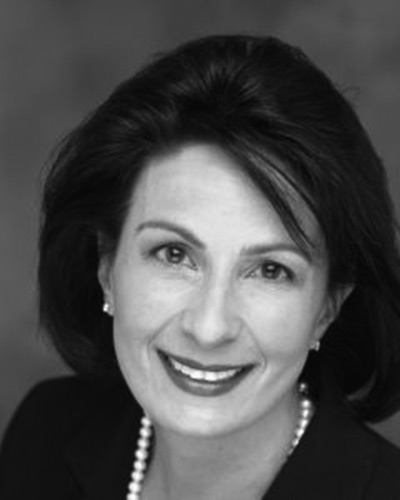 Teresa A. Wakeen
Board Member
Preferred Phone:
206 292-8300
Preferred Email:
twakeen@wakeen.net
Preferred Web Address:
http://www.wakeen.net/
Professional Coordinance
Wakeen & Associates Mediation Services LLC
Attorney-Mediator
One Union Square, 600 University Street Suite 1612
Seattle
Washington
98101  United States
Areas of Practice:
Civil, Collaborative Law, Commercial, Construction, Employment, Environmental/Public Policy, Financial Services, Franchise, Government, Home Owners Associations, Insurance Bad Faith, Insurance Claims, Intellectual Property Rights, International, Products Liability, Professional Malpractice, Real Estate, Representational Legal Practice, Securities, Shareholder Disputes, Technology, Trainer, Wills, Trusts & Estates
Professional Information
Practice Description:
Teresa A. Wakeen, J.D., Founder and Chief Executive of Wakeen & Associates Mediation Services LLC, has served exclusively as a professional mediator for over 25 years. Having successfully mediated over 5000 cases nationwide, Ms. Wakeen is known for her integrity, ingenuity, tenacity and ability to bring parties together to settle the most difficult and challenging disputes.
Her dynamic mediation practice includes a broad range of complex business disputes, class action suits, and multi-party cases including matters of aviation, corporate transactions, environmental, church and religious organizations, construction, discrimination, employment, medical malpractice, legal malpractice, healthcare, telecommunications, civil rights, catastrophic personal injury, wrongful death, products liability, intellectual property, maritime, public policy, insurance coverage and bad faith, and toxic tort.
Ms. Wakeen is a Distinguished Fellow and Past President of the International Academy of Mediators, a member of the National Academy of Distinguished Neutrals, and has served as a member of CPR's Panel of Distinguished Neutrals. The International Who's Who of Commercial Mediation has recognized her as one of the top commercial mediators, 2013 to present, and she is honored in Who's Who Legal: Mediation as a "Thought Leader" (2017) and as one of the two "Most Highly Regarded" individual mediators in the U.S. (2016). Ms. Wakeen is a frequent speaker and trainer of dispute resolution topics for many distinguished organizations.
Education Training:
A graduate from the University of Wisconsin (B.A., 1980, J.D., 1983), Ms. Wakeen became a Beta Gamma Sigma member while pursuing an MBA, and has trained at the Program on Negotiations at Harvard Law School, the Advanced Mediation Program at CDR Associates and the Masters Forum at the Strauss Institute for Dispute Resolution. Prior to her career as a full time mediator, Ms. Wakeen was Associate General Counsel for CUNA and Affiliates. Her corporate practice included areas of commercial and business litigation, multi-party contract negotiations, and antitrust advising. Prior to joining CUNA, Ms. Wakeen was a litigator in products liability, medical malpractice, and general commercial and business matters.
States Practiced In:
WA
Fees:
Ms. Wakeen mediates nationwide. Hourly rates and per diem charges are available upon request.