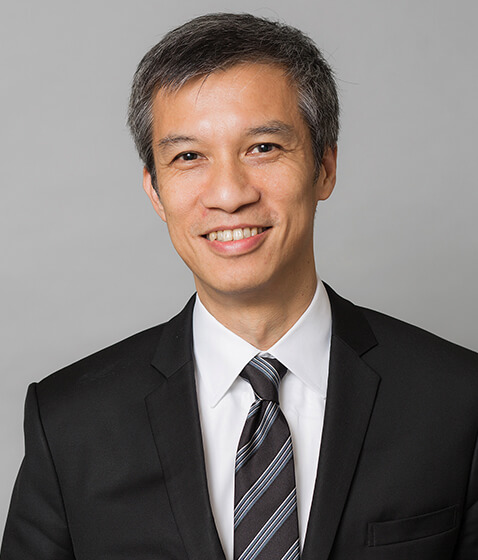 Tat Lim
Board Member
Preferred Phone:
65 96182200
Preferred Email:
tat@aqt.sg
Preferred Web Address:
aqt.sg 
Professional Coordinance
28 Maxwell Road #04-05
Singapore, SG
069120
Areas of Practice: 
Arbitration, Civil, Collaborative Law, Commercial, Construction, Divorce Employment, Family General, Intellectual Property Ribghts, International, Landlord/Tenant, Legal, Professional Malpractice, Real Estate, Representational Legal Practice, Shareholder Disputes. 
Bio
Tat Lim is an IMI-certified mediation advocate and an IMI-certified mediator.
He has been in practice as a mediation advocate for over 20 years, and as a mediator for over 12 years. In the past three years, he has mediated international matters involving oil and gas, construction, commercial and social, and environmental disputes.
Tat is a fellow of the Chartered Institute of Arbitrator and the International Academy of Mediators; and a Weinstein JAMS international fellow. He is on the international panels of many distinguished mediation institutions, including the Singapore International Mediation Centre and AAA-ICDR. He is also a regional consultant and mediator of the Compliance Advisory Ombudsman, the International Finance Corporation, and the World Bank Group; and a member of the global mediation panel of the Office of the Ombudsman for the United Nations Funds and Programmes.
WWL has described Tat as "an 'outstanding' mediator and a distinguished figure in Singapore mediation", with his peers have lauded him as "the best in Singapore" for mediation services.
He serves as chair of the mediation committee advisory board of the International Bar Association, and the Society of Mediation Professionals (Singapore); co-chair of the Law Society of Singapore's mediation committee; and member of IMI's independent advisory committee, and the editorial board of IBA's dispute resolution international.
He has served on the organising committee of the ICC International Mediation Competition and IBA-VIAC CDRC. He is a negotiation trainer for Vantage Partners and teaches mediation for the Singapore Mediation Centre and the Singapore Institute of Legal Education.
He is married with three children and lives in Singapore.
Professional Information
Practice Description:
Lauded as "the best in Singapore" for mediation services by his peers, according to Who's Who Legal 2018, Tat is a leading mediator in Singapore who also practices extensively as a mediation advocate and counsel. The Legal 500 has described Tat as "knowledgeable and sharp", leading a team that "punches above its weight in heavyweight commercial litigation"
Education Training:
LL.B (Hons) National University of Singapore, LL.M/MBA, National University of Singapore, King's College London, University of London