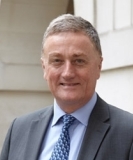 Jonathan Lloyd-Jones
IAM Vice President
Preferred Phone:
+44 7850 847759
Preferred Email:
lloydjonesjo@gmail.com
Preferred Web Address:
www.independentmediators.co.uk
Professional Coordinance
Independent Mediators Ltd
15 Berwick Road
Shrewsbury Shropshire SY1 2LL
Great Britain
Areas of Practice: 
Commercial, Construction, Employment, England, Insurance Claims, International, Landlord/Tenant, Professional Malpractice, Real Estate, Scotland, Shareholder Disputes, Wills, Trusts & Estates
Bio
Jonathan received his Bachelor of Laws from Southampton University and then qualified as a solicitor working initially in London and latterly in Oxford. He was chairman of his firm for 13 years. He qualified as a mediator in 1992 and was a founder Director and subsequently Chairman of the ADR Group. He served on the Law Society's ADR Committee. He is also certified by the International Mediation Institute
Jonathan is willing to adopt an evaluative approach to his mediations. Whilst recognizing he is not
there to determine the issues, he is not afraid to engage with the parties on the strengths and weaknesses of their claims. His experience as a commercial lawyer and litigator of over 30 years,
and a mediator for 27 years, has given him a good insight into the realities of dispute
resolution.
Professional Information
Practice Description:
Jonathan's practice is a broad commercial practice with particular expertise in professional negligence, construction, partnership, and company disputes. He also mediates property, family estates, and contract issues. Many of his mediations have significant international content. He works full time as a mediator with Independent Mediators Ltd
Education Training:
Bachelor of Laws from Southampton University