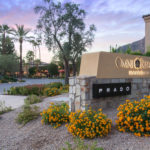 Overview of event – The IAM FAll 2019 Conference in Scottsdale will be held November 7 through November 9, 2019, at the Omni Scottsdale Resort & Spa at Montelucia. The Montelucia is a premier destination for luxury and romance! Take a climb on Camelback Mountain, relax at Joya Spa, kick back at the pool, or tempt your tastebuds with culinary delights inspired by Spain and Mexico.
The IAM will be breaking new ground at our Scottsdale conference as we focus on the very practical … and you are going to want to see it firsthand. There will be no cameras to capture this live event; to see it, you will need to be there in person. Regardless of how long we have been in the game, we will learn something new that we can apply instantly to our own practices.
To make hotel reservations, click here: Omni Scottsdale Resort & Spa at Montelucia.