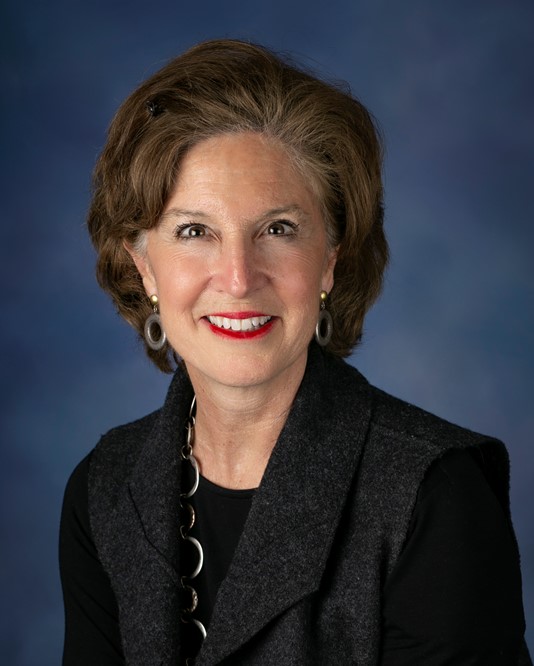 Louise Senft
Board Member
Preferred Phone:
443-524-0833
Preferred Email:
louise@baltimoremediation.com
Professional Coordinance
Baltimore Mediation
Attorney/Mediator
1500 Union Ave., Suite 1310
Baltimore
Maryland
21211 US
Areas of Practice: 
Civil, Collaborative Law, Commercial, Divorce,  Employment, Family General, Home Owners Associations, Landlord/Tenant, Wills, Trusts & Estates
Bio
Entrepreneur, TrailBlazer, Conflict Resolution Pioneer, Author, and Attorney-Mediator, Louise Phipps Senft founded Louise Phipps Senft and Associates/ Baltimore Mediation in 1993, the first mediation and training firm in the United States with a focus on relational approaches to negotiation and conflict resolution. The firm is founded on a belief that people experiencing differences with each other have the capacity to engage in quality interactions to break through barriers when given a quality face to face dialogue process with a proactive neutral who believes in their capacity. For 25 years Senft, who is often referred to as an "extraordinary and gifted mediator" and a "master teacher" and her team have been sought after to facilitate difficult and sensitive interactions and to teach others across the US and abroad a transformative approach to conflict. Ms. Senft, voted "Baltimore's Best" Mediator by Baltimore Magazine 2002, named one of "Maryland's Top 100 Women" for the years 2004, 2007 and 2009 by The Daily Record, inducted into Maryland's "Circle of Excellence" for outstanding leadership in Maryland in 2009, and honored by Smart CEO Magazine with a Brava Award as a top CEO in Maryland in 2012, has mediated over 4000 such dialogues in the last two decades of mediation work and has trained and mentored thousands. Ms. Senft was named to the International Academy of Mediators as a Fellow in early 2018. She is the 2018 recipient of the Chief Judge Robert M. Bell Award for Outstanding Contribution to Alternative Dispute Resolution in Maryland.On September 1, 2015, Ms. Senft and her husband of over 30 years, William Senft, launched their book Being Relational: The Seven Ways to Quality Interaction and Lasting Change (Health Communications, Inc. Publishers). The book details ways of being in relation to others that capture the heart and soul of all that is self-help which became a best-seller in communication and social skills. It is grounded in method and is supported by relational conflict theory and brain science findings. The Seven Ways of promoting quality face to face interactions and positive transformation and are rooted in teachings from many sources—conflict transformation, negotiation ethics, neuroscience, multiple faith traditions, and numerous popular self-help and business leadership books. It is a unique collection of teachings that focuses on what happens in human interaction. It is inspired by the experience of thousands of broken or strained relationships that the Senft's and Baltimore Mediation have mediated and coached back to strength, ease and connectedness over the last two decades of their mediation work. Ms. Senft and her husband have founded the nonprofit, ORANS™: The Campaign for Relational Leadership. It was created for the purpose of driving a message on why and how to be both self and other orientated in interactions, especially those that are difficult, conflicted or with an enemy.
Professional Information
States Practiced In:
KY|MD|NY|NC|OH|PA|WA
Practice Description:
For more than 25 years, Baltimore Mediation has provided the highest quality negotiation and conflict transformation training and services.With the publication of our book, Being Relational: The Seven Ways to Quality Interaction & Lasting Change, we have expanded the scope of our offerings to reach wider audiences in need of process and method for maximizing well-being for themselves and others.Louise is a recognized pioneer in the teaching and practice of transformative mediation – taking a relational approach to negotiations and conflict. The approach focuses on the quality of the interaction between people in conflict and difficult negotiations, believing always in the capacity of people to resolve difficulties and respecting always their right to self-determination.Better process. Better outcome.Our emphasis is placed on quality dialogue as a pathway to common ground and greater understanding in disputes and difficult negotiations. Along the way, problems get solved, healing can occur, and parties gain clarity in decision making. That is the beauty of the transformative approach to conflict resolution and we specialize in making the conversation happen.Baltimore Mediation has assisted in thousands of conflicts and disputes in business and workplace relationships and in family relationships – including marital and separation & divorce, and many other situations. This experience makes us the mediation Baltimore trusts.We are the divorce mediation Baltimore trusts, and we have an extensive history of success in assisting parties with family relationships, including separation and children custody/parenting plans, while also helping them cope with emotions and improve communication. As facilitators, we have designed and facilitated hundreds of board meetings, business meetings and retreats and, through our standard and customized trainings, have equipped thousands of professionals across the country with proven techniques and strategies to work through problems and mediate conflict.
Fees:
Available upon request.
Keywords:
Mediator, Author, teacher, trainer, conflict resolution
Education/Experience:
Certified Teacher, Trifold School for Enneagram Studies (2009-present)Certified Teacher, Enneagram Professional Teaching Program (2002-2004)Juris Doctorate, Washington & Lee School of Law, Lexington, VA (1985-1988)Bachelors of Arts, University of Virginia, Charlottesville, VA (1979-1983)Sacred Heart Academy, Springfield, IL (1975-1979)